Our staging, renovation, and design services have received rave reviews from homeowners, builders, and realtors.
Thank you! Sold in multiple offers. Stage It, you're the best!
Lori McGowan
Allen Tate Realtors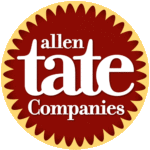 I just wanted to send you a quick note to let you know how much I appreciate the fabulous job you did for my client at 2717 Farm House Lane in Monroe. Your team did an amazing job and I cannot believe it is the same home! As you know, my clients were not convinced that their home needed staging. You made a believer out of them with this one! Your attention to detail is much appreciated. The marketing photos couldn't be better. Please extend my appreciation to the entire team for another job magnificently done!
Kelly FarFour
Wilkinson Real Estate, ERA Real Estate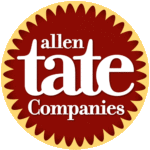 We were amazed at how much better our belongings looked when skillfully rearranged by the Stage It team. Particularly noteworthy was the way the colors of accent pieces and artwork were paired and blended the furnishings.
Rearranging the living room seating and wall art created a beautiful place to sit in front of the fireplace- it was so nice it almost didn't feel like our home! Up the stairs to the large loft overlooking the living room we had another surprise – the mundane space became a comfy, welcoming place to relax away from it all; it was a place you didn't want to leave! Well, that was true of the entire home!"
Marge Wilson
Homeowner
I absolutely love the way you staged the room. It's probably my favorite room in the house. I hope I can recreate something like that sometime in my life. 😉 I'd love to know where to find some of your decor. Thanks again!!
Brandy Peers
Homeowner
"…we can't thank you enough! We were so excited with how the house turned out. The changes you made as well as the suggestions for paint and purchases made our house ready for the market in our quick time frame. We love everything so much. We went under contract in 3 days with multiple offers and got $7,500 over asking price! None of that would have happened without your involvement. Thank you!"
Chad G.
Homeowner
"I had a listing coming up out in the middle of absolutely nowhere in Union County. It was a log cabin that needed a tremendous amount of work. The kitchen was outdated with old appliances, laminate countertops, old everything, plus the carpet was in horrible condition, not to mention the bat infestation that had wreaked havoc on the home. The exterior needed to be stained, landscaping was not in good shape, just lots of little and big issues, not to mention the laundry was located in the garage! I called Matt with Stage It. He came right out, assessed the situation and went to work. Once the home was ready with new everything, the ladies came in staged it, put their final touches on it, and bam, we were ready to get it on the market!
Once the home was on the market, my phone did not stop ringing. We had a contract on the home within 48 hours and a line of prospective buyers waiting to see if it would fall apart! I have never had so much fun!! The home was beautiful and I attribute that to the time and talents of Matt, Karen, Paula and their team who can transform a little log cabin in the middle of nowhere to a stunning little castle in the woods that sold for full price in 48 hours. The seller's investment was doubled, the house was sold in 48 hours, and it just doesn't get any better than that! Thank you Stage It! We could not have done it without you!!"
Debbie Viscount
Re/Max Executive

We had a great experience working with Stage It! They were very flexible working with us to achieve the contemporary look we wanted, all while maintaining their friendly and easy-going attitudes. We've worked with Stage It before on other contemporary projects so we know they understand our design aesthetic, and we always know we're going to have a positive experience."
Larissa Fontana
Chelsea Building Group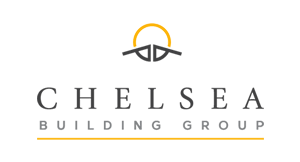 The owners were not convinced they needed staging as they had a custom home with tremendous upgrades in a high demand neighborhood. Their furnishings and accessories did not compliment the already present features. Stage-It transformed this home, "Wowed" my owners, my painters, my carpet vendor, me and most importantly the buyers and we sold quickly at top dollar. They are responsive, organized and their professionalism is evident in every job they do."
 Marlyn Jamison
Allen Tate Realtors®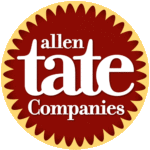 Karen is more than a stager. She is a personality that can get the most negative seller to see her vision, or trust her with her vision. Her ability to work with ugly homes to luxury homes and create an "awe" factor is always something we can count on to be flawless. She truly cares about her clients and will move mountains with hiccups that come up to ensure everyone is happy. I consider Karen an extension of my business. With her on board it is a home-run to ensure my listings, especially the challenged ones, sell quickly and for top dollar.
Danielle Wasser-Edwards
Certified Luxury Home Marketing Specialist®, SPS®,ABR®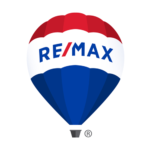 I have been a real estate agent and broker in Charlotte, North Carolina for 34 years. I am one of Remax's top producers and I am a member of the Remax Hall of Fame. Because of my long experience in the business of buying and selling real-estate, I have had ample opportunity to observe and judge the work of various Stagers in the local real estate market.
I have also known Karen Mendenhall for over 25 years. She worked as a realtor for me many years ago when I owned and operated a Century 21 franchise. Afterwards, she worked as a successful agent for Remax for several years before deciding to strike out in a new career—something she dreamed about, Staging. I saw her open her company, Stage It, with nothing more than a few dollars, hope, energy and total commitment to become the best.
Karen is also known for her unfailing honesty and her genuine commitment for giving a job all that she has. While she is one of best friends, I don't go to her to stage my client's houses for that reason. I go to her because she is the best around, and I know that her work will help to move property quicker than anyone else's work. Simply put, nobody outworks Karen and her staff. She will give it her all and make it right every time, and that is why I rely on her, as do countless other realtors in the Charlotte market. With her company, you can't go wrong.
Sylvia Hefferon
ReMax Executive

Hi Karen and Matt,
I wanted to let you and the gang know that 1904 Lynnwood went under contract this afternoon, only four actual days on the market!!! This is remarkable since two other properties in this complex (which are both now under contract) were on the market for 184 and 221 days! I want to thank you for your usual attention to detail with the updates which were very well received. The staging was phenomenal and perfectly beautiful. Kudos to the Stage It! team for a fantastic job!
Trudy Williams
Allen Tate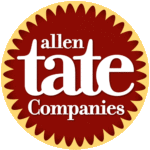 Thank you Stage It!!!
My husband and I so want to thank your team for selling our house!!! Everyone that walked in came back! When my husband and I were told we needed to stage our house we looked at each other and said "yeah right" and our friends and family said it is amazing the way it is decorated and you are crazy! Thankfully we listened to the experts and our amazing realtor sold our house in 5 days in the off season!!! You made it happen!! We love what you did!! We love your team!! So I would say to anyone out there that thinks their house is just fine the way it is, get real. Listen to the experts and have your house staged by Stage It!.
Rick and Barb Loeper
Homeowners
Karen, you and your team did a FANTASTIC job on Woods End. The seller provided you with a lovely home and you went in and added the 'magic'. Could I be luckier? The listing went live this morning….already 4 appointments and it's not noon.
Cathy D. Roberts
eXp Realty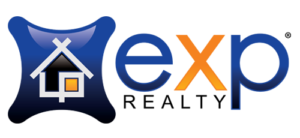 Almost a year and a half ago we bought our 9 acre horse farm down in North Carolina, and it had been on the market for a year when we bought it. I remember it being nearly empty, not super clean and struggling to visualize what the rooms would look like, but I knew my wife would figure that out. This time though, as my wife and I had seen a house staged, we decided that was the way to go and we started with that in mind. I loved that we didn't have to stage it all, just the main rooms and master bedroom, which saved a little money, but maximized the impact. We are very thankful you threw in extra nice touches in bathrooms, etc., as your focus was to make it look great and you kept it elegant, but also simple. The comments from people viewing the house were "stunning", the "house looks amazing", etc. We already had a great barn and fields, but the house became the center piece. We also took the recommendations and had the whole house power washed, including driveways and around the pool, as well as a full yard landscaping touch up, with bushes trimmed, etc. Combining that with staging it looked brand new and it showed that way. After 3 weeks of great interest we got a great cash offer near our asking price and closed in a record amount of time.
This of course took the great team from Allen Tate Realtors, but they knew whom to bring in and I am absolutely sure staging it worked. We got a great price when the market had not increased compared to when we bought it, and that was all from how we displayed it.
We just wanted to send along a note of thanks. Feedback about your teams is they were in on time, left it spotless and coordinated well with cleaners, photographers, etc., took good records, came back right on time and did a great job on the pickup! Super flexible and classy all the way and best investment we could have made!
Mark and Theresa Wright
Homeowners
Ridgewood is transformed. I appreciate what the Stage It team did for me and my client. Outstanding work, and this was a tough one. I remain impressed each time you work your magic
Lucy Butler
REALTOR® / BROKER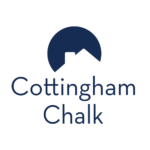 Oh my goodness!!! Thank you so much Stage It Team for staging my home! It looks so amazing! It is absolutely beautiful! I am sure that when buyers come to preview, they will fall in love and it will be under contract soon!!
Jennifer M.
Homeowner
"Stage-It did it again! They took a lovely remodeled blank slate and transformed a small space into a cozy and comfortable space. Their staging gave flow and definition to each room helping buyers to see themselves living here. We know the difference Karen and her team make with each home and are able to share the success stories that show the positive impact on pricing along with homes selling much faster. We highly recommend Karen and the Stage-It team as they are trustworthy and an expert in their field."
 Marlyn Jamison
Allen Tate Realtors®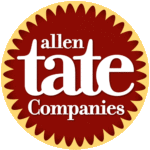 As a broker, I'm constantly told of various staging companies that do a wonderful job. After extensive research and interviews, my client decided to have Stage It stage their $1.4 million new construction. We were overwhelmed with the final product and true professionalism. Don't hesitate to hire them for your staging project. It truly SOLD the home!
Jami P.
Homeowner
Once again you all did a fantastic job! Love, love, love working with you!
Sandra Singer
HM Properties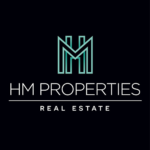 Karen and Paula,
As you may know, Mr. Harrington entered Lot 7 in Bromley in the HomeBuilders annual Parade of Homes in May. Babs and I received some wonderful comments on the staging of the home. Harrington & Associates received the Silver Award for Best of Show in their price point. Thank you for the wonderful job you have done. Hope to have more for you to stage in the future.
Katherine and Babs
On-site Agents
Matt,
You were so instrumental in getting our two properties on the market properly and we seriously thank you for everything that Stage It has done for our family. Stay well and I'm sending this email to you with much gratitude.
Berta
Homeowner